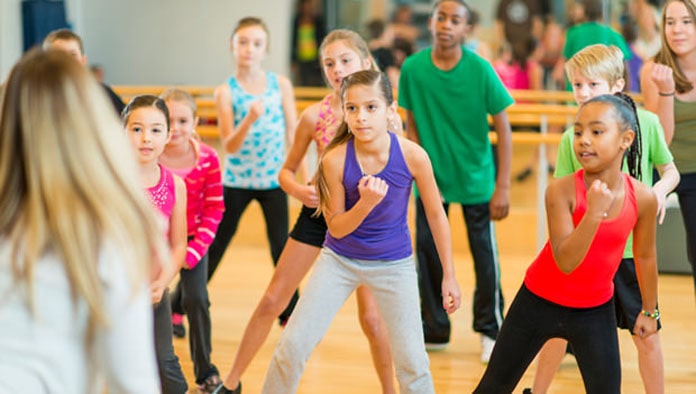 Dance is one of the most preferred choices of activities amongst children. It is not just an art form but it is also an activity to keep your kid fit and healthy. If your child enjoys dance moves or loves to groove with the music then these are the best activity classes for toddlers. India is known for its resplendent dance forms. There are so many choices of dance classes to enroll your kids for. You can choose from classical dance types like Kathak, Bharatnatyam or from various contemporary styles which include Hip-Hop, Jazz, Ballet which have become quite popular in last couple of years. There is definitely a large platter to choose from depending upon your choice and the liking of your child.
If you are in search of 3 year old dance studio ideas or you are looking for pre dance classes for toddlers then take some time out to read the steps given below using which you can find the best dance classes for 4 year olds near you. Follow these steps and you can never go wrong…..
Make it a Team Work
Because it is your child who will be joining the dance class, so you must make him participate in the whole process. This starts with introducing your child to various dance forms and this will help him pick the one he likes. You can take him to a live concert or you can use television to expose him to difference forms. This would help him understand the type of dance, costumes, movements and various other things which will help him connect with the art.
Start Looking for the Right Teacher
When your child is up for learning a particular dance form then his performance would depend largely on the connect he shares with his teacher. Therefore, it is extremely important that you allow your child to interact and develop that connection with the teacher. Don't forget to ask his opinion on teacher because if your child likes the teacher then half of your job is done and he has picked his teacher. In art forms like dance, teachers are the strongest pillar.
Time to Look for the Dance Class or School
If your child enjoys dancing but you are not sure how serious is he with this art form or which dance form would he like to opt then to start with, the best choice is picking up a dance school or class for him. There are various institutes offering lots of choices of dance choices which range from a couple of months to year. Your child can even earn a certificate for the same. This is one of the safest ways to start, to let your child find out what would interest him.
Enquire About Strength of Class
It is another important thing to take into consideration. If the teacher to student ratio is too high then you must avoid enrolling your kid in that class because in dancing, each and every student requires proper attention. The best ratio in dance class is of 1:15 or 20.
Find Out Size of Class
The class should be of a decent size so that kids can comfortably learn dancing in that space. If the size is way too small then it is not a good choice to opt for such a dance institute. The space should allow easy movement for the budding dancers.
Go for a Trail Class
Before finalizing any class, you must ask for a trail class. This would help you know whether your child likes the feel of the place or not, did he enjoy the session with new teacher and peers. If in any way, the child is not comfortable then it is not a good idea to enroll him for that particular class.
Fees and Other Charges
Find out about the fees and other charges for the dance class. It is important that it fits within your budget. Also enquire about charges related with costumes, events etc. which dance studios conduct from time to time.
These are some of the important points that must be taken into consideration. So while looking for dance classes for 4 year olds near you, use all these points before arriving at the final decision. This would help you pick the best class which even your little one would enjoy.
If you're looking for a play school for kids in India, One of the best kids play schools in the city and a top preschool for children in India.